From the 62nd Grammy Awards Consideration to America's Got Talent, Sarawakian talent Jolynn J Chin is unstoppable!
The past five years could not have been more momentous for the Kuching borne piano prodigy. It is only about to get bigger as Jolynn steps onto one of the world's most-watched television show – America's Got Talent (AGT).
What Does it Means to be On the Stage of America's Got Talent?
Created by the one and only Simon Cowell, AGT is all about spotting talents from around the globe. Each participant would showcase their talent to impress a panel of judges (currently, Cowell, Howie Mandel, Heidi Klum and Sofia Vergara) during the audition rounds. The winner takes home the $1 million prize.
How big is the show exactly? Well, it has stayed on for 16 seasons for a reason. AGT is one of the highest-rated and most-watched programs. "Got Talent" holds the Guinness World Records title as the Most Successful Reality Television Format in history. The variety show is a rating success for NBC, with millions of viewers every season and billions of global views across digital platforms.
Whether you are a magician, dancer, singer, comedian or even a ventriloquist, if you have a unique and impressive talent, this is the stage you want to be on to get an audience. Even if you do not win the $1 million prize, it is an opportunity of a lifetime with a worldwide audience. Should your talent be spectacular, what follows are headlines, special TV appearances, deals and contracts and even tours.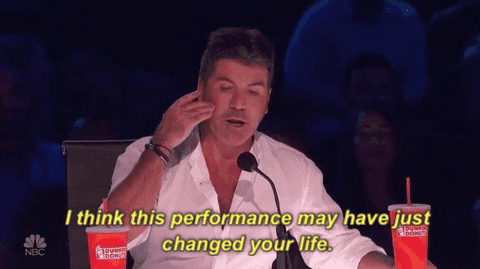 This is the very stage that Sarawakian Jolynn will be performing on. America's Got Talent Season 16 premieres June 2021.
Many who have grown up watching AGT dream of being on this stage and this includes Jolynn herself as well.
She told The Borneo Post: "I remembered watching AGT a lot when I was young and always thought that it would be really cool to be on the show. I never expected their casting producer to reach out to me on a random afternoon 20 years later. It was insane! But something I am grateful for!"
You heard that right! The casting producer of AGT came across Jolynn's YouTube videos, approached her and pitched to the executive producers to get her on board for AGT Season 16.
All arrangements are taken care of to get the young piano prodigy safely to Los Angeles for the show's filming.
View this post on Instagram
A snippet taken by Jolynn outside of the Pasadena Civic Auditorium, where AGT auditions are held.
Year after year, AGT has been making dreams come true and 2021 is the year where a Sarawakian dream comes true. We can't imagine the pressure and excitement that the 25 years old must be experiencing. Still, we are confident that Jolynn's incredible talent will win a lot of hearts!
Get to Know Sarawak's Piano Prodigy Jolynn J Chin
Only five years ago, Jolynn made one of her debut performances in her hometown Kuching, Sarawak (East Malaysia), showcasing her exceptional talent at the 2016 Sarawak Entertainers Night.
"There is an amazing energy in her, and you can hear it in her music and see it in her performance too."
Her passion for classical crossover and creative live performance was ignited by musicians such as Maksim Mrvica, Dave Brubeck, and Vanessa Mae. Jolynn started her musical journey as young as 5. When piano sheets were yet accessible on the internet, she could already imitate Maksim on the piano playing by ear!
By the age of 14, she has completed her graded piano exams (ABRSM) with distinction and the ATCL Recital Diploma Exam. Jolynn caught the attention of renowned pianist Dr Nicholas Ong (1st Malaysian with a doctorate in piano performance from the prestigious Juilliard School in the USA) and became the lucky few to come under his tutelage.
Jolynn has also studied under many concert pianists such as Andrew Brownell (champion of the 2005 J.N. Hummel Competition in Bratislava) and Li Ming Qiang (winner of the 4th Chopin International Competition in Warsaw 1960).
In recalling her first meeting with Jolynn, managing editor and content director of Happenings in Sarawak magazine Clara Liew shared:
"You know immediately that this is not your average young lady. In her, there is a passion all fired up. Not only does she has a remarkable talent, she also has such clear vision, strong belief and the drive to make it happen. There is an amazing energy in her, and you can hear it in her music and see it in her performance too. That's real precious because it's always in the identity that makes an artist stands out."
"I really love performing because I don't want it to end at just being able to play the instrument well. Although many are still not familiar with the concept of a concert pianist, that just gives us more reasons to do what we do." - Jolynn in Happenings in Sarawak - "Resonating Sound of Art",
Jolynn J Chin - Chasing Dreams
We see her amazing piano dexterity, her creativity in her virtuosic music arrangement with eclectic blends of classical crossover styles with pop, jazz and EDM elements. Behind the scenes, it is hard work and dedication.
"It takes long hours to compose, produce and practice, all of which requires a deep connection. When you pay an entrance fee for live performances, aside from the logistics and marketing expenses, you are mainly paying to watch an artist's lifework," - said Jolynn, who was only 21 then.
In the past five years, Jolynn has seized every opportunity to grow as a pianist and a musician. Besides offering piano lessons, she performed actively in Singapore and Malaysia as a classical and contemporary pianist. Jolynn has also collaborated with film productions as a soundtrack composer. In the effort to boost the classical music scene, she regularly works with other concert pianists to organize more recitals.
"I don't think I will ever walk away from classical music because it is from there that I acquired maturity in all skills and techniques. The genre is slowly fading in this era, so one thing I can try to do is mix it up a little and make it more appealing for the people." – said Jolynn in the 2017 interview.
Indeed, she stayed the course with her bold modern piano sounds. In 2018, Jolynn released her debut single "Toccata".
Not only was "Toccata" a hit that garnered positive reviews, it also drew the pianist more fans and attention on her distinctive talent.
In 2019, Jolynn dropped her first Extended Play (E.P.), "Beyond Classical". The five tracks album was produced by renowned music producer, mixer and engineer Roger Montejano. Together with mastering engineers Mike Couzzi and Howie Weinberg (who previously worked with highly acclaimed international acts including Nirvana and Red Hot Chilli Peppers). (Source: jolynnjchin.com)
Jolynn J Chin's "Beyond Classical" was subsequently considered for the 62nd Grammy Awards in the 'Best Contemporary Instrumental Album' category.
With regards to this significant milestone of her career, Jolynn shared in an exclusive interview with One Song that the E.P. is the best of her three piano worlds: "the classical, where I first came from; the jazz, where I discovered my love for this genre in my teenage years; and the modern, where I infused my love for other modern genres of music, the pop, EDM, all into my playing."
View this post on Instagram
Amid the Covid-19 pandemic in 2020, the artist did not slow down. Though concert tours have come to a halt, Jolynn saw it as an opportunity to produce more music. Aside from working on new tracks, she held virtual shows via Twitch. tv. and remained creative throughout creating more content and piano covers on social media. One of her most popular rendition would be Ariana Grande's "7 Rings" x Beethoven cover.
Jolynn also composed a new track "Stop Corona" from her bedroom during quarantine. She did a fun and creative take with the piece, reflecting on what is basically a sentiment shared by the world during lockdown - restlessness in uncertainties.
It is a steady unremitting rise for the Kuching borne piano virtuoso. In just a short span of five years, Jolynn is already an inspiration for young aspiring artists. It is all about to get even more exciting as she takes on the stage of America's Got Talent.
We are looking forward to seeing this young Sarawakian star soar and continue to rise with her music!
Hear her music on Spotify. Find Jolynn J Chin on Facebook, Instagram and YouTube.