Social media star Nusret Gökçe or known as "Salt Bae", rose to international fame three years ago after a video of him salting a steak went viral on social media.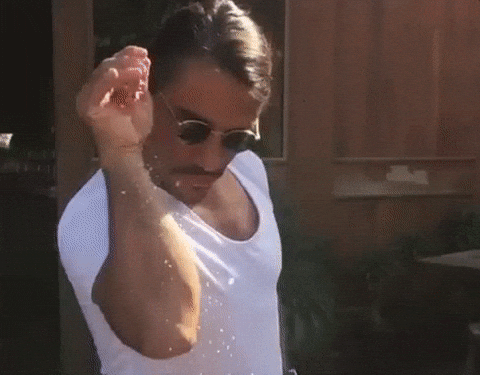 The Turkish butcher and restauranteur since then capitalised on his fame, opening up three restaurants, Nusr-Et, in New York City, Miami, Boston and several locations in the Middle East.
Salt Bae's net worth as of March 2020 is reported to be USD60 million and has more than 33 million followers on Instagram.
He has cooked for celebrities like David Beckham, Leonardo DiCaprio and DJ Khaled.
View this post on Instagram
At the end of 2018, he secured a location in the high-end Dallas Arts District. However, it has been three years, the Dallas restaurant still remains unopened though it shows on the website it is opening on 27 February 2021.
The construction company, BengeTexas, accused "Salt Bae" of not paying for the labour after the work done for the restaurant. This includes tile works and fridge installation. BengeTexas had filed a lawsuit against Salt Bae at the beginning of 2021 according to Mash.
It was alleged that "Salt Bae" owes BengeTexas and their subcontractors a whopping amount of USD933,000. However, "Salt Bae" is said to counter sue the construction company, claiming that the bills were paid directly to BengeTexas's former project manager, Steve Regan, who has since been fired.
Benge isn't the only contractor who claims that Nusr-Et Dallas is behind on its bills. In a separate affidavit, filed in Dallas County late last year, Whitley's Welding and Custom Iron owner Wardell Whitley alleges that the steakhouse's owners failed to pay him $14,000 for work completed on the project. In November 2020, Carrollton-based electrician K.C. Electrical Systems also filed a lien affidavit against the restaurant, alleging $65,132 in unpaid debts, reported by Eater.
"Salt Bae" chain of restaurants is no stranger to controversy. Nusr-Et in Boston was temporarily shut down for not having the correct permit to operate. Before that, the chain was accused of illegal tip pooling and wage theft in its Miami and New York restaurants.
What does Salt Bae mean?
Salt Bae can be translated to "Salt before anyone else".