The implementation of the 18-year-old voting age and 'automatic' voter registration is now ready. Every Malaysian age 18 and above, your information has been uploaded into the voter registration site but, there is a catch!
You need to CHECK AND VERIFY your information before you are eligible to vote.
It is effortless, and here's how you can do it.
Step 1: Log on to mysprsppa.spr.gov.my
Step 2: Key in your Identification Card (IC) No. (without the dash "-") and enter the Captcha Code.
Step 3: Go through the information including, your full name, IC No, Date of Birth and Your Address.
Step 4: Verify your information by checking the box below. If you live at a different address, you will need to go to Jabatan Pendaftaran Negara to change your address.
Step 5: Enter your current mobile number and if you wish to, enter your email address.
Step 6: Click on 'Saya mengesahkan maklumat ini', which translates to 'I have verified my information'.
That's it!
You will receive a notification that indicates your "Rekod berjaya dihantar".
The website's interface will also be updated with your details and the time you have submitted.
If you are not eligible or have registered, you will receive an interface notification as below:
You may check your voting constituency and polling station on this website here.
You will need to key in your IC No and enter the Captcha code.
Remember, Voting is your civic duty. It allows you to have a say in what is going on in your country. If you don't vote, someone else will decide for you. Your power is in your vote.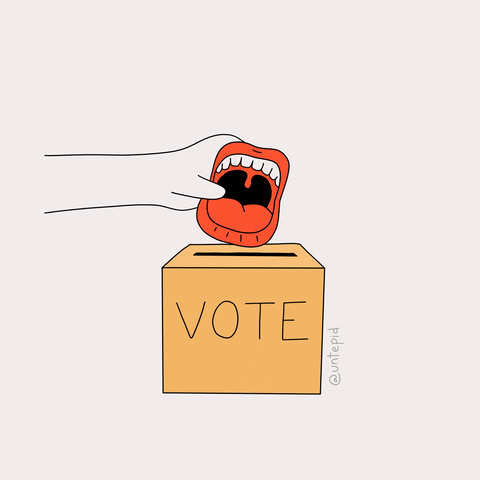 Remember to share this with everyone that has not registered to vote.